Asking the right questions is one of the key competencies of a coach. It helps clients get closer to what they want and learn how to live their lives better. If for some reason you cannot get in touch with a specialist, it is possible to use coaching techniques on your own. We have compiled this list especially for this purpose.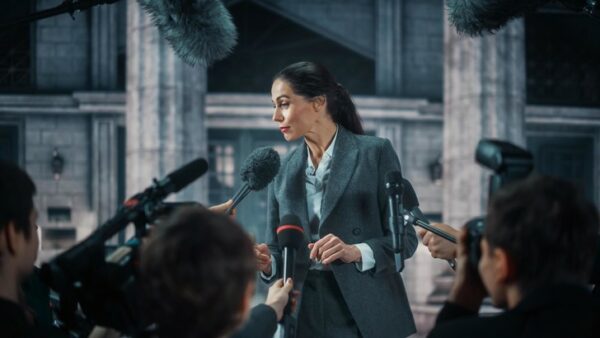 The tasks you will see below are best done in writing. In this way, you will be able to see a clear plan of how to proceed.
1. "WHAT DO I WANT?" OR "WHAT IS MY GOAL?"
Whatever the request, the first thing to do is to define your purpose. For example, you want to be promoted to head of a department. It's important to be as specific as possible – avoid formulations like "I want a promotion" – be specific.
2. "WHEN CAN I (WOULD I LIKE TO) DO WHAT I WANT?"
The next step is to set a realistic time frame. You don't have to deceive yourself by writing that you can achieve this goal in two days. But don't go to the other extreme, setting deadlines that are too far away, because that will signal to your brain that there is no point in rushing, you can start in a year.
3. "WHAT WILL CHANGE IN MY LIFE WHEN I ACHIEVE THE RESULT?"
If your life remains the same after you achieve your goal, then, again, what's the point of doing anything? Analyse what you will gain by achieving what you want, what changes you will see and what kind of person you will become. These questions will help you to understand the perspective and confirm that your goal is really worth the effort.
4. "WHAT RESOURCES DO I HAVE TO ACHIEVE THE GOAL?"
This is not always obvious. Sometimes it seems that there are no resources at all, but this is not the case! If you do this task in writing, after a while a whole list of resources will appear on your piece of paper or computer monitor that have been forgotten or simply not considered.
5. "WHAT RESOURCES AM I MISSING?" AND "WHERE CAN I GET THEM?"
If you have done the previous task thoughtfully, you will approach this question with ease. Once you have identified what resources you already have, you need to answer the question of what is missing and clearly list everything you need to achieve the result. In front of each item, write down where you can get what is missing. Don't get upset if the list seems too long – that's fine. The most important thing is to understand where to find these resources.
6. "HOW WILL ALL THESE RESOURCES HELP ME TO ACHIEVE MY GOAL?
Having sorted out the resources available and those yet to be found, you need to analyse how much they will help you to achieve your goal.
7. "WHERE DO I NEED TO START?"
You are approaching the most interesting part. The goal is clear and the resources have been identified, you need to figure out what your first step towards what you want will be. Without further delay, what can and should you do right now to start the process? For example, write to your manager saying that you would like to discuss your promotion.
8. "IN WHAT SEQUENCE SHOULD I MOVE?"
Having outlined, or perhaps even carried out the actions from the previous point, it is important to form a strategy. The answer is an initial action plan. It may be adjusted later on, but that's okay. If you detail the path to achieving what you want, your brain will realise that it's not that scary, and allow you to act without looking back.
9. "HOW WILL I KNOW IF I'VE GOT THE RESULT I WANT?"
There is a little trick to this question. Often coaching clients talk about how important it is at the beginning of the journey to understand the outcome criteria. Usually those people who miss this question do not understand exactly what they want in other aspects of life either.
Therefore, I strongly recommend that you write down in detail what you will be focusing on when assessing the outcome. In our case this could be a clearly defined position, salary, bonuses, number of people in a subordinate position.
10. "WHAT DO I NEED IT FOR?"
This question may seem ambiguous, but actually reveals the value of the request and forms the motivation to act. If you're as specific as possible about the answer, you'll have the energy to do anything, as your brain knows what you'll get when you reach your goal.
If you have read this article to the end, you are on your way to your desired result and ready for targeted action. You will succeed. Go for it!