How can you make sure your date doesn't turn out to be your last? Of course, you shouldn't go into a meeting with a rulebook memorised – after all, there's always improvisation. Still, there are a few things to keep in mind so as not to screw things up.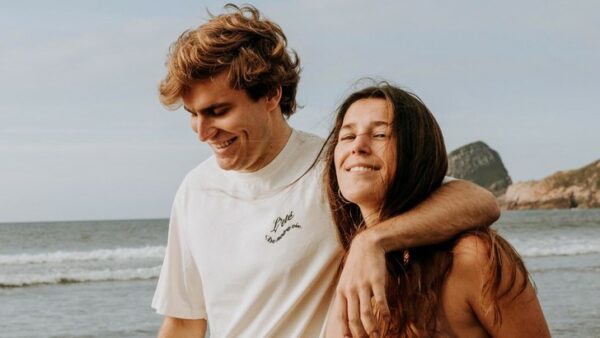 The first impression of a person is usually the truest – we usually know almost immediately whether we like them or not. And it's not just what the companion says – we read it non-verbally, analysing everything:
appearance,
scent,
tone of voice and intonation,
facial expressions,
gait,
manner of speech,
gestures, and more.
How, then, can you not ruin your impression of yourself on a first date? Valeriy Gut, psychologist, PhD, developer of "adaptive intelligence theory", suggests four rules that should be followed.
1. THINK ABOUT YOUR IMAGE
Both guys and girls should think about how they want to appear to each other at the first meeting. Very revealing clothing and makeup could send the wrong message to her lover (if she's interested in a long-term relationship), but sloppiness and unkemptness are unlikely to endear her to a guy.
Whether a girl wants to be cute, coquette, snow queen or femme fatale, it's up to her. You also need to think about how appropriate will be the outfit depending on where the date (we'll wear one at the theatre, on a horseback ride – another). And most importantly, the outfit should be comfortable so that you don't have to worry about a slipping strap or see-through fabric for the entire date.
By the way, men should at least come in clean and ironed clothes so as not to scare women away. And don't wear a tie and shirt if you never wear one, it will make you uncomfortable.
2. DON'T GO OVERBOARD WITH THE INTEREST.
Everyone loves a compliment, but don't go overboard with it, even if you like the person a lot. Reduce the fervor and the degree of interest, otherwise the girl will think you're too intrusive or that your love life is all bad, since it caused such a wild enthusiasm.
A woman should also be more relaxed so that the man doesn't think he's her last chance to get married.
3. BE YOURSELF
Girls love to flirt and be flirty – but don't overdo it and still be yourself. Don't sugarcoat personal facts, make up hobbies you don't have, praise books and movies you're not familiar with to please the person you're talking to and make up dramatic episodes that supposedly happened to you.
Guys should brag less and not make a secret of their marital status, if any. Any insincerity is easy to read, and then you can't create an atmosphere of trust.
4. DON'T TELL EVERYTHING
First dates aren't the place for languid revelations. Aspirants don't need to know all the intimate details about you and your family.
Try to take turns asking questions so that you and your partner talk at about the same time and the meeting doesn't turn into a monologue about someone else's troubled life. Friends, financial problems and exes – save that for next time. It's also a good idea not to grill the interviewee, avoiding overly personal questions. Also, don't make any demands on your future relationship.
Talk about interests and hobbies, travel, work – these are fairly neutral topics, but they reveal your personality.
Finally, don't make big plans for someone you don't know at all. Think of a date as a nice meeting that may or may not lead to something. Enjoy the conversation and don't take things too seriously.