We're used to going on dates or just going out with others: a partner, a girlfriend or your mum. But we often forget about the person who would benefit from a date and give us a lot of creative energy: ourselves.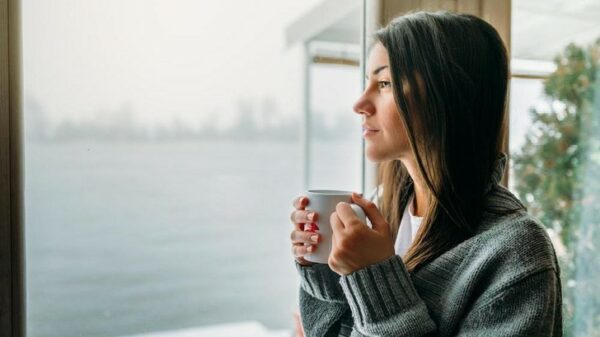 The aim of such a date is to learn how to make time for yourself, unleash your creativity and reboot. The rule of thumb is not to take anyone with you. Here are a few more recommendations to follow.
1. PLAN YOUR DATES IN ADVANCE
Are you used to spending Friday nights with your family? If you're going on a date, you should tell the family ahead of time that you're going on one. Prepare for these meetings as if you are invited by someone you like for a long time. Imagine that you will finally be able to get to know them better, learn something new and interesting about them.
2. CHOOSE PLACES YOU'VE WANTED TO GO FOR A LONG TIME
Dating doesn't have to be at home, no matter how cosy it is. Choose a place where you feel comfortable, where you can be quiet and listen to your thoughts. Have you wanted to go to a Tibetan restaurant for a long time? It's about time. Order the most exotic dish and take your time to enjoy it. Listen to how it feels: do you like the smell, the taste, the restaurant interior, the music and the people around you. Learn new things about yourself and don't be afraid to embrace them.
3. ALLOW YOURSELF TO SPEND A LITTLE MORE THAN YOU ARE USED TO
Learning to pamper yourself will help you realise your own worth. When we constantly deny ourselves, we lower our self-esteem and feel guilty about giving gifts to ourselves. This is more often the case with women, who are primarily concerned with feeding their husbands, clothed children and buying something for the house. Buy something you've been eyeing for a long time: new lingerie, jewellery, a nice bottle of wine or a collectible book.
4. TAKE A NOTEBOOK AND PEN WITH YOU
Write down everything that pops into your head: unexpected thoughts, new ideas, creative plans. Write a story about what you see. Observe your sensations. Draw, if you are visual. If you are visited by negative experiences, write them down as well. When you go home, reread what you have written down and work through each emotion. Ask yourself why the thought occurred at that particular time. Perhaps you will learn something important about yourself.
5. DO NOT HURRY
Spend as much time with yourself as you want. Try to shake off the idea that you have work or things to do at home. We tend to think too much about the future, trying to do everything and forgetting what we want. When you go out with yourself, be in the present moment and enjoy it.
6. GO ON DATES REGULARLY
The purpose of these dates is to unlock your potential and better understand your desires. Promise yourself once a week and refuse anyone who would encroach on this sacred time. Behind the rejection of scheduled creative dates is the fear of being alone with yourself, going forward and evolving. Discard it, and in time you will feel the benefits of conscious solitude, and meetings with yourself will become a useful habit.