Critical thinking is an important tool in everyday life, but it is also a weapon that can easily turn against us. Especially if we have a habit of constantly berating ourselves for various blunders.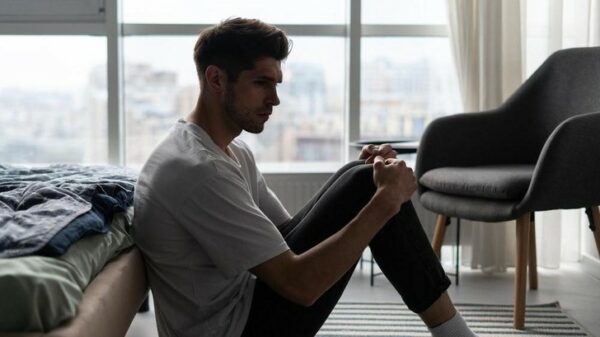 Self-criticism can be productive, because it allows us to reflect on our previous experience, to understand what exactly we did wrong, and how exactly we should restructure our behaviour model. It is another matter if we regularly berate ourselves for even the smallest failures, and this ultimately poisons our lives.
Alice Boyce, PhD, recommends asking yourself seven questions to understand why you are so hard on yourself.
1. IS YOUR SELF-CRITICISM A FORM OF DEFENCE?
Have you ever had a family member or friend tell you to get over yourself and stop endless self-criticism, and you responded with something along the lines of, "I mean, I'd just get so lazy and degraded!"?
If so, you probably feel that as soon as you stop pushing yourself, the value of your personality in the eyes of others (and yours, too) will plummet. It's as if if you don't constantly strive to become the best version of yourself, you'll be written off.
Maybe it's a matter of low self-esteem and insecurity. Or maybe you think you have such a weak will that as soon as you give up hypercontrol, you'll start spitting at the ceiling at work, eating crisps in the evening and getting fat?
2. WHY DO YOU THINK SELF-CRITICISM IS USEFUL?
You are so striving for perfection. Where does this come from in you? Think about who you looked up to as a child, as a teenager. Maybe your mum was very demanding of yourself and you are unconsciously oriented to this model?
Or did you do well in school and always thought that as soon as you stop pushing yourself, you will be ahead of someone? People who played sports professionally are often self-critical, because they were constantly required to be "faster, taller, stronger".
3. ARE THERE PEOPLE AROUND YOU WHO ARE LESS CRITICAL OF THEMSELVES?
If you find it very difficult to let go of the reins, look around – maybe you should take an example from your more relaxed friend? Or maybe a sibling or colleague? It's best to look up to someone who is doing well in life and coping well with turmoil.
For example, if you're obsessed with calorie counting and dieting, it's worth subscribing to nutritionists and fitness coaches who promote a healthier and more relaxed attitude to your diet. In particular, there is an opinion that breakdowns in the form of night eating sausages happen to absolutely everyone, regardless of whether a person's will is strong or not. This is simply because our psyche is designed in such a way that it reacts badly to severe dietary restrictions.
In this case, do not look in the direction of the obvious narcissists, who just so lacks self-criticism – to resemble them you certainly do not need.
4. WHAT ARE YOU WILLING TO DO TO BECOME LESS SELF-CRITICAL?
If you feel that you are already tired of yourself, you can try an experiment. For example, for a whole week, don't require yourself to do the same daily set of tasks, don't try to be efficient and productive 24/7.
If your work environment allows you, try listening to your body. Can you afford to wake up later than usual, have a coffee in bed and get to work at 12 instead of 10 as usual? If suddenly you are in a difficult life situation, you are sad and dreary, it is extremely difficult to concentrate on work – can you take a walk in the park, surf YouTube, listen to music, moving your work tasks, for example, to tomorrow? If not – can you take time off work or a holiday?
If your muscles haven't recovered from your workout and you're feeling wrecked, is it worth it to rush yourself to the gym? If you don't want to go to another dinner with your relatives and are generally tired of their questions and unsolicited advice – can you afford not to go?
5. WHY ARE YOU AFRAID OF SUCH EXPERIMENTS?
Most likely, you were horrified by the above. And now you are thinking: "Oh my God, if you indulge your whims endlessly, you may end up without a job, family, friends and turn into who knows what".
But think about this: at any moment you can roll it all back and go back to your old life. What's stopping you from just trying to see yourself in a simpler way?
6. WHAT SOCIAL STEREOTYPES FUEL YOUR SELF-CRITICISM?
Perhaps you are so critical of yourself because our society has cultivated such norms and notions of what is proper that it seems to be possible to conform to them only by making incredible efforts.
For example, a woman today is required to be educated and beautiful, to have a good job, to be able to keep house and cook, to get married "on time" and not to forget to give birth to children. In maternity leave it is desirable not to stay long – the upbringing of children must learn to masterfully combine with work duties, cleaning, cooking and, of course, self-development and self-care.
To a man sometimes are no less exorbitant requirements – he must necessarily earn a lot, provide for the family, be a reliable support, solve all the problems that arise not only for him, but also members of his family. And also he should not complain about the difficult life, he needs to be strong and unbending.
Analyse what stereotypes and expectations are hanging over you and why you are trying so hard to be a good and correct person, not allowing yourself to make any mistakes.
7. WHAT HIDDEN FORMS OF SELF-CRITICISM ARE CHARACTERISTIC OF YOU?
If you say to yourself in the mirror every day "you're disgusting" or "you're a total loser" – you are engaging in self-criticism, that's obvious. But excessive demands on yourself can manifest in many other ways. For example, you often stay late at work to prove to your colleagues, boss and yourself that you're a workaholic. Or you take on more tasks than you can realistically accomplish in an attempt to jump ahead of yourself.
The answers to these questions will help you understand where your excessive self-demanding behaviour is coming from and what you can do about it.