Soft skills are skills that are in demand in every profession and field of activity. It is thanks to them that employees are able to fulfil work tasks faster and move up the career ladder. The founder of an IT platform for assessing flexible skills tells us how soft skills affect career development and how to develop them.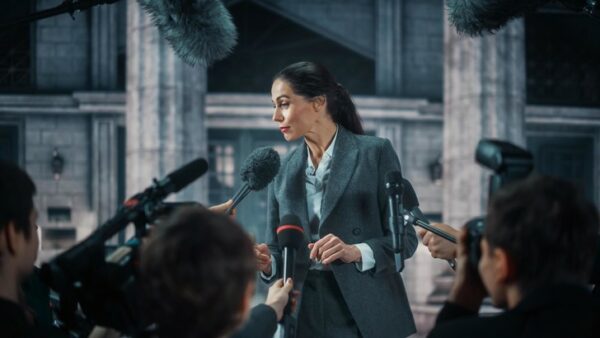 WHAT SOFT SKILLS ARE AND WHO NEEDS THEM
Regardless of our job or line of work, we regularly have to work in a team, communicate with managers, employees of other departments, clients or partners.
The goals of communication and the role of the interlocutor in it may be different, but you have to convey information competently, argue your point of view, critically evaluate other people's opinions and counterarguments during the dialogue. Therefore, any format of communication requires certain skills and abilities to work with incoming and outgoing information, all of which are part of soft skills.
Ultimately, they are needed by a lawyer defending the interests of his client, by a manager who wants to win the favour of his subordinates, and by an IT specialist who regularly communicates with employees in other departments of the company. "Soft skills" are needed by everyone who communicates with people.
WHY SOFT SKILLS HELP YOU GROW FASTER IN YOUR POSITION
The answer is simple: it is easier for managers to teach you the missing applied skills (also called "hard skills") than to pump up "soft skills", which are much more difficult to develop.
A person with developed soft skills learns and assimilates new knowledge much faster, which is one of the key advantages for recruiters today.
At the same time, developed soft skills do not lose their relevance regardless of position and status, and their presence at the start of a career allows to develop faster.
Firstly, soft skills such as adaptability, self-regulation, responsibility and curiosity help to avoid communication barriers with colleagues or managers, while saving time for hard skills development.
Employees who easily adapt to a new team or market, are inquisitive and self-regulated, establish communication within the team and learn new things faster.
Naturally, from the employer's point of view, this saves money, time and nerves on adapting the employee and resolving conflicts
Secondly, applied skills alone are not enough to obtain a managerial position, which in 99.9% of cases implies that the candidate has developed managerial potential, critical thinking and emotional intelligence, which will be further used for: gaining authority among subordinates, strategic planning, risk minimisation, conflict management and other tasks not specified in the job description of the manager's duties.
Thirdly, the results of the research conducted by the National Research University Higher School of Economics prove that social skills are the most demanded among employers, while applied professional competences take the second and third places.
HOW TO DEVELOP SOFT SKILLS
1. Trainings and coaching
Demand gives birth to supply, so today everyone has the opportunity to attend free trainings or webinars on soft skills development. Alternatively, the services of a personal growth coach or trainer are often used by entrepreneurs and executives who want to gain credibility and develop leadership skills.
2. Literature
In books, you can often find dissections of real cases and other people's examples of how to "should" and "should not". On the plus side, you act as an outside "observer" and learn from other people's mistakes, living situations without being a participant in them.
3 Observations of others
Analyse and study not only yourself, but also the behaviour of others. Pay attention to the feedback they give and draw conclusions from what is happening right in front of your eyes so that you don't step on someone else's toes.
4. Practice
No knowledge gained from a book or a coaching session with a coach will be learnt unless you apply it in real life. Look for opportunities to train your soft skills at work, in communication with your family and friends, and apply the knowledge you have learnt from outside at every opportunity. This is the only way you will be able to develop your soft skills.