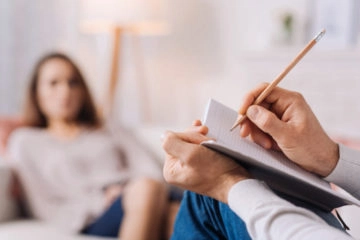 Crisis intervention is a specialized assistance for individuals who are in a difficult situation and are unable to cope with it. What are the characteristics of crisis intervention? How does it work, and how long does it take?
CHARACTERISTICS OF CRISIS INTERVENTION
Crisis intervention is characterized by a focus on a specific problem that needs to be resolved as quickly as possible. It is a form of mental health assistance that goes beyond psychology and psychotherapy.
MAIN GOALS OF CRISIS INTERVENTION
The main goals include first and foremost the alleviation of symptoms experienced by the injured patient that were caused by unnatural conditions. In addition, after crisis intervention sessions, the patient is able to function normally in their environment. They can cope with problems on their own, just as they did before the crisis. Intervention can prevent chronic psychosocial failure.
WHO IS CRISIS INTERVENTION FOR?
Crisis intervention is intended for children, adolescents, and adults who find themselves in difficult situations. Traumatic events that may require crisis intervention include:
experiencing physical or mental violence,
family conflicts,
including divorce or separation of individual members,
death of a loved one, serious illness,
illness of a loved one,
unexpected random events (e.g. accident),
suicidal thoughts,
rape and sexual abuse,
sudden loss of employment,
inability to emotionally deal with crisis situations.
WHO HELPS WITH CRISIS INTERVENTION?
A crisis intervenor is a person who provides assistance to the injured patient. They do not have to be an experienced psychiatrist, psychologist, or doctor. They could be a firefighter, police officer, rescuer, or someone who is not directly involved in professional medical care.
The main characteristics of a crisis intervenor are responsibility, specificity, and genuine help to the injured person. The personality of the intervenor is also crucial because they must inspire trust in the patient during the crisis situation.
Tasks of a crisis interventionist include:
accompanying the patient during a difficult situation until they stabilize,
implementing alternative solutions that prevent the patient from being hospitalized,
initiating systemic, legislative, and psychological changes in the victim's life,
finding the best ways to solve problems adapted to the specific person,
preventing the institutionalization of the patient.
Crisis intervention is divided into six equally important phases:
problem identification – defining the problem that caused the crisis,
ensuring the safety of the injured person,
building trust and thus ensuring support for the injured person,
presenting the injured person with various options for getting out of the crisis situation,
assisting in the development of a rational plan that will help the victim cope with the problem.
How long does crisis intervention last?
Crisis intervention involves a series of individual meetings between the injured person and the intervenor. Therapy is typically conducted in 10 to 20 sessions. Individual meetings last about 50 minutes, as in a standard therapeutic session. The reasons for the intervention are determined during the first two or three meetings.
During subsequent visits, the plan is discussed and an attempt is made to implement it so that the patient can return to their daily activities.