Small grudges can build up over time – especially if they're not discussed. And when there are too many misunderstandings in a relationship, a major conflict is inevitable.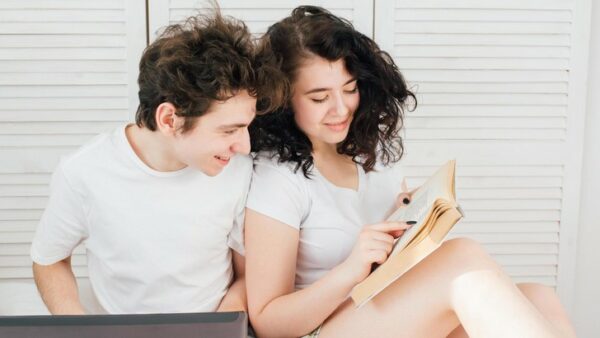 There is always a dynamic in a relationship between two people – and whether it is positive or negative depends only on the partners. If time after time to ignore misunderstandings that arise in different situations, you can accelerate the breakdown of the relationship.
How to understand that a person is offended by you, if he does not talk about it directly? Psychologists call seven signs.
1. COMMUNICATION HAS CHANGED
You may notice that your partner has begun to poke fun at you more often and mock what you do or say. Passive-aggressive comments that make you feel uncomfortable have begun to slip through. Sometimes a person may abruptly stop communicating and then suddenly resume as if nothing had happened.
All of these things can tell you that he is hurt. The tone and style of your communication, eye rolls and sighs can tell you a lot.
"Pay attention to how your communication changes, how you express your thoughts and react to each other. It's a red flag if there's more sarcasm and irritation," says marriage and family therapist Tracy Ross.
2. UNPACKED "SUITCASE OF RESENTMENT"
It's a bad sign if your partner is always trying to remind you of something – some mistake, miscalculation, carelessly said phrase. It is as if he keeps you on the pencil to turn everything you said against you in case of anything.
"Keeping such an account suggests that the person often recalls unpleasant situations involving you," explains Mabel Yu, a psychotherapist specialising in couples therapy. In such cases, it seems that the partner doesn't sympathise with you enough and doesn't discount you. The presumption of innocence seems to disappear.
3. THERE IS LESS AND LESS LEISURE TIME TOGETHER
It is good if both have their own interests, hobbies and their own social circle – people with whom they occasionally spend time and with whom the other partner is in contact insofar as the other partner is concerned. However, if you're systematically looking for an excuse to avoid spending time together, that's not a good sign.
Tracy Ross suggests asking yourself: how emotionally detached from your partner do you feel? Does it weigh you down? Do you avoid certain topics in conversations? Which ones?
4. CRITICISM AND BLAME
To recap, the "four horsemen" of the relationship apocalypse are criticism, contempt, defence and blame.
Here it is worth asking yourself how critical you are of your partner and how often you draw attention to his or her shortcomings. It may be that you judge him almost every day, even more often you nag and complain that he is not behaving the way you would like him to.
If you get to the point where you start blaming your partner for everything bad that has happened to you lately – it means that the crisis in your relationship is growing.
5. COMPLAINING TO FRIENDS AND FAMILY
Some people hate to make a mess of things, while others, in case of another quarrel, immediately record huge voice messages to their friends complaining about their partner or discussing the situation in detail with their mother or sister.
It is also not very pleasant to find out that your partner systematically makes you look bad in the eyes of their friends. Rachel Needle, a psychologist and sexologist, notes that such behaviour is a sign of deep resentment.
6. EMOTIONAL SWINGS
Resentment can manifest itself in sudden outbursts of irritation over trifles – when a person is infuriated, for example, the dishwasher or a dusty windowsill. Or the partner includes "snow queen": talking emphasised cold or generally silent.
Family psychologist April Henry explains that you need to resist the urge to convert resentment into pure anger or sadness – the problem needs to be discussed first.
7. SEX HAS BECOME DIFFERENT OR DISAPPEARED
When people resent each other, intimacy can change – both quantitatively and qualitatively. Emotions in sex seem to become less, the emotional connection disappears, intimacy is wanted less and less often.
Among other things, this may be due to the fact that the partners have distanced themselves from each other, differently prioritised their relationships, "pushing" them to the second and third plan.