A spoilt child often feels that the whole world revolves around them. They are used to getting what they want when they want it – otherwise they may throw a tantrum. But this situation can be reversed! It is possible to teach such a child to be hard-working, to develop empathy, resilience and respect for the interests of others. This is what the experts recommend.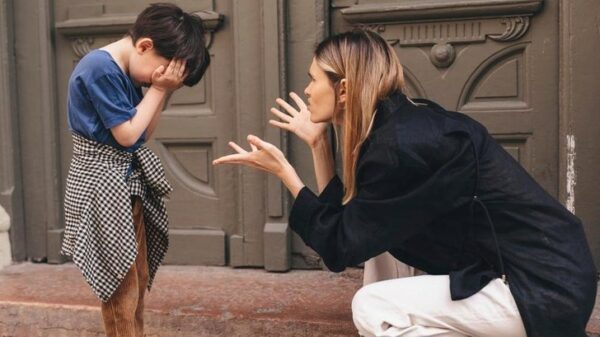 1. RETHINK YOUR APPROACH TO PARENTING
"Ask yourself: "Why do I buy so many things for my child? Why is it so hard for me to say no to him? How do I feel when I give in and comply with his request when I really wanted to say no?" – recommends parenting coach Tracy Baxley.
What ideas and associations do you have when you think about these questions? Perhaps you will realise how your own past experiences affect your approach to parenting, and you can gradually begin to change things. These reflections may awaken painful memories from your own childhood. If you find them difficult to deal with on your own, try consulting a psychologist.
2. ENCOURAGE INDEPENDENCE
"Don't try to do things for your child that he can do on his own; help him learn new skills (dressing, tying his shoe, cooking, etc.) and encourage him to be more independent," says Aliza Pressman, founder of the Parent Education Centre.
3. MAKE RULES AND ENFORCE THEM
You may find it hard to force yourself to limit your child and tell him or her "no" – it can provoke tantrums, which are very unpleasant to watch. "However, it is very important for children to have clear rules and boundaries that parents consistently uphold," stresses Tracey Baxley.
If a child is not used to rules and limits, they will resist at first – perhaps desperately. If your baby throws a tantrum in response to your refusal, show that you understand his worries, but don't reward him for them and don't go along with him in any way.
How can you do this in an appropriate way? For example, you could say: "I know you're unhappy because you wanted a toy but you can't afford it tonight", "I know you feel bad that I can't let you go to a friend's house tonight". This shows that you sympathise with him, but rules are rules and you can't break them.
4. GIVE YOUR BABY HOUSEHOLD CHORES
If your baby is used to having you cater to his needs and wants, you may find it difficult to get him to do his share of household chores. To achieve this, try to set clear conditions.
For example: "When you walk the dog, you can go out with friends," "You can only read a book after you brush your teeth and put on your pyjamas. But at 10 o'clock, lights out!" Note that you allow your child to do something normal and everyday only after they have done their chores and not give them any extra reward.
5. DO NOT GIVE REWARDS FOR DAILY CHORES
"Bribing" your child with money, toys or favours may lead to short-term results, but you have to remember that your child will not be rewarded for doing chores in later life. Therefore, it's much better to instil hard work, determination and the understanding that achieving a goal is itself a reward for the effort put in", stresses parenting coach Amy McCready.
6. ALLOW HIM TO MAKE MISTAKES AND 'BUMP INTO THINGS'
Many parents tend to protect and rescue their child from any consequences of their mistakes. Of course, if real danger is involved, they are doing the right thing. But in many cases, it's better to let the kid "bump into bumps" and learn life lessons himself.
"If a child hasn't been given a role in a school play or hasn't been included on the sports team, support him, but don't promise to talk to the teacher or coach and 'solve the problem'. If he has forgotten to do his homework, let him experience the consequences of his mistake for himself, don't try to stick up for him with the teachers. It is important for children to learn from experience that negative experiences, frustrations, disappointments are also part of life and not the end of the world," explains Aliza Pressman.
7. BE PREPARED FOR YOUR CHILD TO BE ANGRY AT YOU
A child is likely to be angry with you from time to time. They may even say in their hearts that they don't love you or don't want you. "The goal of parenting is not at all to make sure your child is always happy with everything you do," stresses Tracey Buxley.
"Don't let your toddler make the rules in the family on his own. A child will periodically test our rules and boundaries – this is a normal part of his development. He will have internal tensions between his desire for independence and his need for parental love and care," explains Baxley.
Remember that you can allow your child to share his worries and voice his grievances, but that doesn't mean you have to give in to his unreasonable demands.
8. TRAIN HIM TO THINK BEYOND HIS OWN INTERESTS
Spoiled children often find it hard to recognise that others have their own needs. To teach your child to care for others, you can, for example, get them involved in volunteer work.
9. DON'T SHAME YOUR CHILD
Trying to shame a child for being "selfish" isn't good for him or you.
"Shaming a spoiled child won't fix it. Don't say things like, "How spoiled you are!" Make it clear to your child that his behaviour needs to be corrected, but that you still love him very much," recommends Aliza Pressman.