Do you feel the urge to call him, especially after a glass of wine? And after two, you're already texting? Don't let your longing for the past blind you.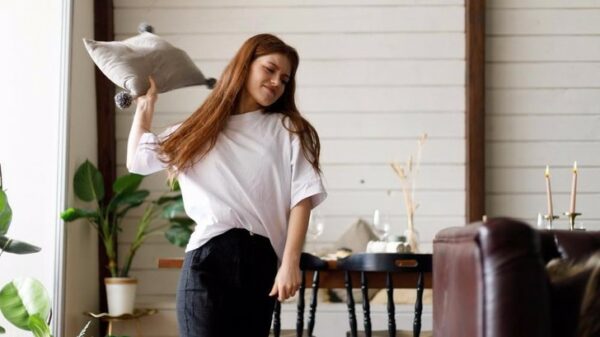 Loneliness or the failure of a new relationship can make you wonder if you should return to a former partner. However, before you begin to seriously consider this possibility, ask yourself these questions and try to answer them as honestly as possible. This way you will not make a rash, hasty decision, which you will regret later.
1. WHAT ARE YOUR TRUE MOTIVES?
Do you really have strong feelings towards your ex again and are ready to reconcile, or are you just lonely, and you are ready to compromise because you want at least some warmth?
2. WHY DID YOU REALLY BREAK UP AND DID EACH OF YOU REALISE YOUR ROLE IN THE BREAKUP?
For a reunion to be truly lasting, both parties need to recognise their responsibility in what happened in the previous phase of the relationship and try to mend for the better.
How willing are you and your ex to discuss the issue at all, and if so, how sincere and open are you with each other during these conversations? Are you and your partner willing to work on yourselves so that things don't happen again?
3. WHAT WERE THE STUMBLING BLOCKS IN YOUR PAST RELATIONSHIPS?
What annoyed you in your partner, with what you could not put up with, because of what quarrels and scandals broke out, what you still can not forgive him? It is very possible that all this has not gone anywhere and will come up again as soon as you reunite.
4. WERE THERE ANY RECURRING SCENARIOS DURING YOUR PAST RELATIONSHIPS?
For example, you both avoided serious topics to avoid fighting. Or substituted hard but necessary conversations for sex. Or not talking to each other for long periods of time at all, showing resentment. Most likely, everything will continue to happen unless you both realise what has been happening and make an effort to change your behaviour. Otherwise, you will fall back into the vicious circle.
5. HAVE YOU BOTH GROWN ON YOURSELVES SINCE THE BREAKUP?
Personal growth can be a very important factor that can help you avoid past mistakes and revitalise your relationship to a new level.